Topical Stamp Collecting
Spain Stamps
Spain creative printing methods
Spain was trying different innovative printing methods for the last few years. The 2018 €1.35 stamp in honor of engineer and inventor Cosme Garcia Saez is made on polymer, and netting was put on the 2019 €1.50 Euroleague Basketball Final Four Tournament stamps.
Commonwealth Stamps
Queen Victoria stamps have been issued by many countries throughout the world. Queen Victoria featured stamps are generally recognized as the first official postage stamp issued. They were issued in 1840 in Britain and were called the penny black stamp.
Collecting Queen Elizabeth Stamps
Queen Elizabeth stamps have been issued by many different countries around the world.  As reigning monarch, they are on all of the stamps issued by Britain.  Because of the length of her reign, there is a wide variety of Queen Elizabeth stamps.
There are many interesting Australian stamps to collect, especially those depicting the Australian animals.
British Stamps
Getting Started In British Stamps
British stamps are where it all started with the Penny Black stamp in 1840. There is a lot of history and variety with British stamps; there are many stamps to marvel at.
The Penny Black stamp is where it all started for stamp collecting. It was the first pre-paid, self-adhesive stamp to be used for posting a letter by a public postal system.
King Edward Stamps - A Tale Of Two Kings
King Edward stamps tell the tale of two kings - King Edward VII (7th) and King Edward VIII (8th). Both had relatively short reigns, especially when compared with Queen Victoria and Queen Elizabeth II (2nd)'s continuing reign.
Princess Diana stamps are very popular topical stamps with many countries issuing stamps to honor her life.
US Stamps
American Stamps: A Rich History
Being a collector of American stamps is genuinely rewarding. With a rich history and selection, American Stamps has a lot for a stamp collector to maintain their interest.
What Are the Greatest American Stamps ?
After detailed process to determine the American stamps that could arguably be considered the greatest, 3 American stamps considered to be the greatest.
French Stamps
French Stamps Collecting - The First French Stamps
The first stamps in France were issued on 1 January 1849. They were part of the Ceres series of stamps to represent the French Republic.
Topical Stamps
Animal stamps were among the first stamps issued that did not bear the likeness of a monarch or president.
there are broadly two categories - those issued during the war and those issued after to commemorate the war.
Easter stamps are popular stamps to collect, but they are not issued as widely as Christmas stamps.
Astronomy Stamps Are Fascinating
Astronomy stamps as well as space stamps are fascinating like the subject. With so many different astronomy stamps to buy for your stamp collection, it is important to buy wisely.
In 1966 soccer (football) came home with England winning a dramatic final against Germany with a controversial Geoff Hurst goal (did the ball cross the line? See below).
Space Stamps - The Final Frontier
Space is such a fascinating subject and there many stamps dedicated to it, which makes them great topical stamps to collect. Space has always fascinated me and that is probably why I like space stamps.
Disney stamps are a favorite of topical stamp collectors and with people who would not normally collect stamps. It is probably because they depict many of Disney's marvelous creations from their animated movies.
Many countries have issued Marilyn Monroe stamps. This is a testament to the continuing fascination with Marilyn even though she tragically passed away just under 50 years ago on August 5, 1962.
5 New Christmas stamps from Sweden.
Sweden lined up with other countries that try to make philately lovers happier by issuing amazing holiday stamps collection. This issue is dedicated to the best known and widely loved symbols of Christmas, and here we want to tell you a story behind the creation of this issue.
Amazing EUROPA 2002 year Circus
Postal authorities of each country have a chance to take part in the EUROPA stamp's selecting, and it is enjoyable to see what design is proposed by each country.
The United States Postal Service issued new Flannery O'Connor stamp on May, 2015 that has a gorgeous look of her bright portrait and a peacock silhouette and feathers.
Latin America Stamps series includes issue with the image of Argentina's Seated Liberty
1899-1903 Argentina's Seated Liberty series are gorgeous stamps which would adore any collection. Stamps depict a figure of woman who symbolizes Liberty of Argentina.
Aberrant Birds Unique Exhibition 2016 in Latvian Museum of Natural History
Unique Exhibits of Latvian Museum of Natural History stamps series is supplemented by a stamp with the image of Aberrant Birds in 2016. This new stamp was issued by Latvijas Pasts (Latvian Post).
The Definitive Garden Flowers stamp series 2016
Garden Flowers series of definitive stamp was issued by Pos Malaysia (post service of Malaysia) in Johor (one of Malaysian states, which is situated in the south of Peninsular Malaysia) in 2016.
A fair holiday Easter, which is devoted to the Jesus Christ resurrection, is celebrated by different nations in unexpected manners and with surprising traditions.
Sarah Vaughan Designed Stamp 2016 (USA)
The United States Postal Service (USPS) honors the memory of the great American singer, Sarah Vaughan. Design of this stamp shows the portraiture of the magnificent singer on the base of the photograph which was done by Hugh Cecil Lancelot Bell in 1955.
Sarah Vaughan Designed Stamp 2016 (USA)
India Post and the United Nations Postal Administration (UNPA) join together to issue 6 stamps for International Women's Day. With these stamps they promote the United Nations' gender-equality campaign named "HeForShe".
New York World Stamp Show 2016
About 250 000 lovers of stamps collections will visit the astonishing event named World Stamp Show-NY 2016. Stamps look rather patriotically - ten of them are of blue color and ten of them are red, it makes the accent of the location of exhibition.
Stamp in honor of the US Coast Guard
US Coast Guard is a part of country's uniformed services, total number of which is seven. William S. Phillips, famous artist, made oil paintings for the stamps. The first icon depicts the cutter Eagle.
The stamp dedicated to winter season was issued on the 9th of February, 2016. It depicts the joyful scene of children playing with snow and making a snowman. The view of Jerusalem is on the background of the picture.
The President candidate from the Republican Party in 1940 - Wendell Lewis Willkie was born on the 18th of February in 1892, in Elwood, Indiana. He studied and got juridical degree in the Indiana University.
The intresting history of counterfeit U.S. stamps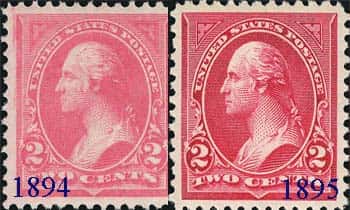 On the 10th of February, Charles Snee the managing editor of the Linn Magazine found out the plausible counterfeits of the US stamps sold by different sellers on the well-know auction eBay. Charles Snee was following the track of possible postal stamps counterfeits since 2015, when he discovered on the postal stamps forum that Love forever stamps were falsified, so he paid attention to it.
1901 4 cent Pan-American invert stamp that costs $10,000
A 1901 4 cent Pan-American invert error stamp will be presented at the auction. This commemorative edition stamp is going to be sold for $10,000 on the Cherrystone Auctions on Jan,10. The starting bid is $9,500.
Royal Mail presents Christmas stamp design competition for children this year
In Great Britain kids are encouraged to take part in the creating of the Christmas edition stamp design by the Royal Mail this year. It is almost a tradition, as it is the fourth time Royal Mail makes the competition for children for the upcoming Christmas stamp.
How to Start Collecting Stamps: Stamp Collecting in the 21st century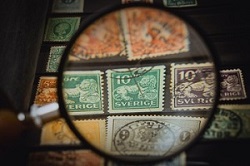 Nowadays stamp collecting is quite different from stamp collecting even 50 years ago, however some basic principles are still similar. Also, modern stamps are really different in a way they look.
Why Collect Postage Stamps? The Stamp Collecting Expansion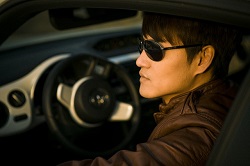 There were lots of different titles give to stamp collecting over the years of its existence. One period it was called 'Kings' hobby' as lots of royals had collected stamps.
The Full Collection of U.S. Postage Stamps Ever Issued on Arago
Arago database is used by National Postal Museum to collect and organize all the stamps and make it available for very detailed elaboration.
Championship — The Football history on stamps
One of the world's most widely spread sport, football — also known as soccer in the US — got its features from ancient times of classic philosophers, however the rules of sport in its modern manifestation were created somewhere in the middle of the 19th century in England.
1765 became the year when the first Stamp Act occurred in American colonial history. It was an attempt of the British parliamentary to increase income by means of direct taxation of all colonial legal papers, cards, periodic printing, commercial papers, pamphlets and so on.
Interesting Facts about Stamp Collecting Today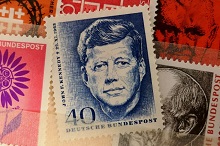 It is very human to gather property around us, to collect things, to save, to keep, to have. As soon as the first stamp was presented to the publicity, people who called themselves stamp-collectors appeared. The first stamp in human history originated from the UK.
The Starting Point: Stamp Collecting in the Age of Internet
Nowadays stamp-collecting is pretty different from it in 20th century, though it is considered a retro hobby, it is not as it used to be. Some basics are the same.
There is unofficial stamp competition among stamp makers all over the world. They really put lots of efforts to make their stamp extraordinary and interesting to the collectors.
Spectacular Stamps – Austria (Part 2)
So, as you can see, Austrians are really creative and they are always ready to go an extra mile if they have an idea.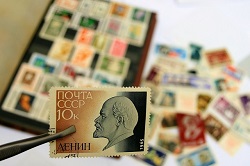 The first stamp for postal services in the world was created and introduced in the UK, and it was called a Black Penny, having a picture of Queen Victoria on it.
Postage Stamps History (Part 2)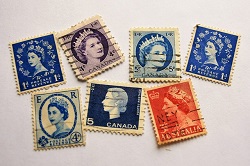 Sir Rowland Hill created the image of the first stamp which one penny worth. As this postage stamp was issued in black, later in history, it became famous all over the world as the Penny Black - first postage stamp ever made.
The design is an essential point of the stamp manufacturing process. It has a lot to do with graphic design like images, definition, color, type etc, but done on a small area of a stamp.
Text is a vital element of the stamp. It is almost impossible to find a stamp without text on it.
The most widespread stamp's shape that comes to the mind of any person is probably a rectangle.
Upcoming Dinosaurs Stamps by USPS
The USPS is going to issue new steps depicting Tyrannosaurus rex on 29th of August, there will be 4 stamps.
Stamps made of Real Oak Wood in Austria
Austria in stamp collecting community is well-known for its innovative and creative approach to stamp creation.
Stamps in Art by William Harnett
William Michael Harnett born in Ireland in 1848 and later his parents moved with him to Philadelphia as an infant.
Edible chocolate stamps were made in Belgium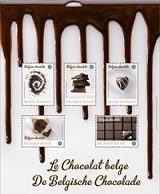 On 13th of August, Belgium issued extraordinary stamps that have chocolate aroma and taste.
There was an unusual even back on 27th of August 2017. Solar Eclipse took place and it was visible at some northern territories of the world.
New T.Rex Stamps with Flexography and Lenticular Details
The USPS is back on the primordial animals' topic, doing everything possible to depict famous Tyrannosaurus Rex widely loved by an audience and hyped by Jurassic Park movie franchise.